How to Choose a Wedding Photographer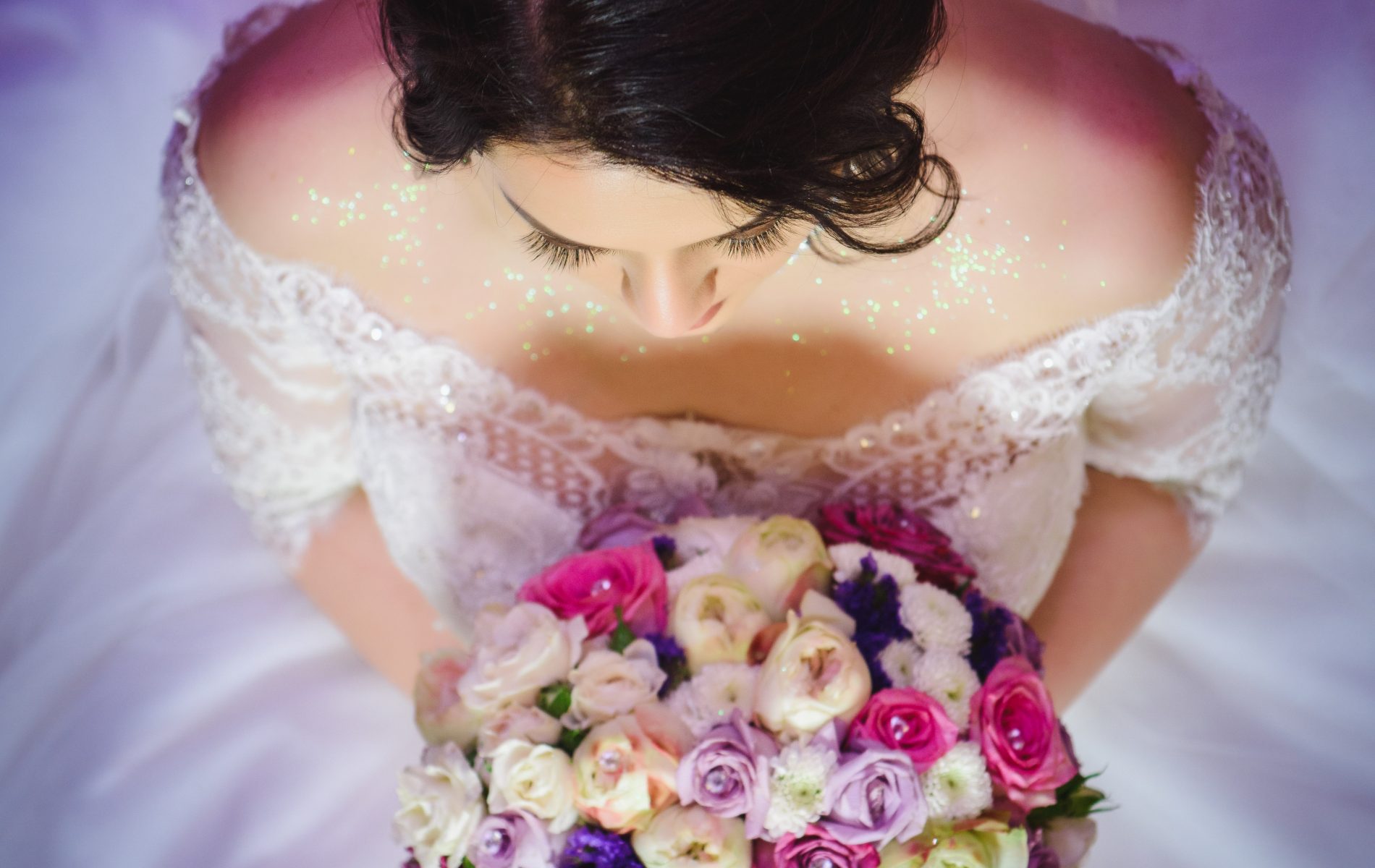 Before you jump into googling photographers, you need to ask yourself some important questions.  
Purpose
What is your goal for getting professional photos? Are you planning on having them printed and hung on a wall? Do you just want to have links to send to your friends and family or post on Instagram? Do you want a photo book or album? Your goals should determine your budget, style, and other needs. (read more on Wedding Photo Purpose)
Style
Are you looking for candid shots? Artistic or dramatic shots? Portraits? Different photographers will have different styles. Once you get a sense of the styles you like (and don't like) you'll determine the kind of photographer you want faster. (read more on Wedding Photography Styles)
Budget
You can find a photographer at almost any price point. Decide a range with which you are comfortable. You could evaluate the work of a few photographers in your range and a few that are slightly outside your budget to get a sense of what you'd get for the extra cost.
Now that you have an idea for what you want, why you want it and how much you're willing to pay, you're ready to do your research. You can start by asking for referrals within your network, Google, Yelp, Wedding Wire, The Knot, and Thumbtack.
Portfolio
First, look at the albums on the photographer's website and social media channels (Instagram, Facebook, Pinterest, etc). If you see that most of the photos in the album are aligned with the style you're seeking, then this is what you will likely get. In contrast, if you only see a handful of pictures that you like, it might mean that it's not a style the photographer is proficient in. (read more on Assessing a Photographer's Portfolio)
Reviews
Online reviews are important but don't just look at the number of stars. You need to read the reviews with caution. The  feedback other people leave might not be things that are important to you. Keep in mind that working with a photographer is very personal so whether you're seeing positive or negative reviews, it doesn't always mean you'll have the same experience.
Step 3: Initial contact Step
Send an email to ask about their availability for your wedding date and then schedule a brief 15 minute phone call to get some basics and a general feel of the photographer. Make sure to as about:
Pricing and packages
Not all photographers will have prices and/or a comprehensive list of packages on their site. In many cases, these might be open to negotiation. Ask if they charge by the hour or a fixed rate and the number of hours this includes. Ask if they do video or work with a videographer (if that's something you're interested in). Find out what type of packages they have and the cost (e.g. editing, prints, digital availability, photobooths, etc.)
Timeline
Find out how long it will take to get your photos and other aspects of the packages. Some photographers might send you photos within a day or two while others might need a few weeks (or more), depending on how much editing is done, how many clients they have, or whether it's just a busy season. Make sure that you're comfortable with the timeline and if not, don't hesitate to ask if it's possible or if there is any additional cost for getting your photos sooner. Keep in mind that if your research and phone call align with what you're looking for, it might be worth the wait.
Face-to-face communication should never be underestimated. Plan on meeting with several photographers. If it's absolutely impossible for you to meet in person, schedule a video chat.
Preparedness
This is important from both your end and the photographer's. Come prepared with a list of any additional questions, concerns, or thoughts and evaluate their aptitude in addressing them. Be ready to explain your vision for the wedding, preliminary schedule, and the kinds of images you want to have.
Personality
Choose a photographer the same way you would choose a friend. How comfortable do you feel in the meeting? Is there a "flow" in conversation? Listen to your intuition. If you don't feel like your personalities match, you are not likely to have a positive experience
Professionalism
Do you get the sense that he/she is knowledgeable, confident, poised, courteous, organized? These are all important traits for any vendor.
Other questions
Over the course of your meeting, try to address as many questions as you can, but there are many things that might arise before the wedding. You will likely have a series of interactions prior to your date, so it's not necessary to discuss every detail in the first meeting. (read more on "Detailed Questions to Ask Your Wedding Photographer"